Ready to be hyper productive this year with Totango? We have 3 new features to increase your speed of use and overall efficiency. Check out these live features in Totango today!
New & Faster Reports User Interface
With a faster, prettier, and easier-to-manage interface, you can identify segment trends and easily filter report data – all on a more robust infrastructure. Learn more here!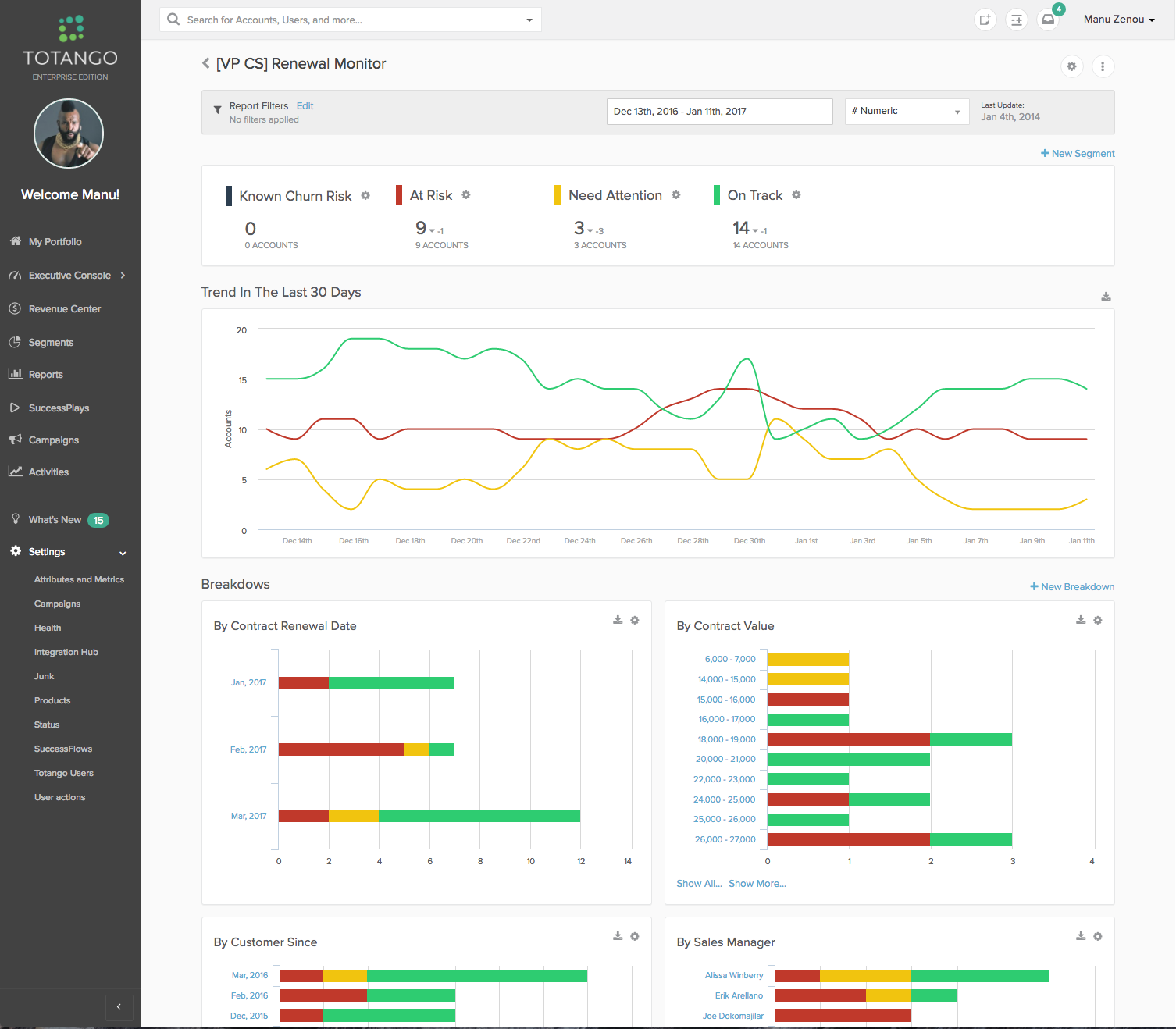 Editing Attributes in Segments
With just one click, your attribute can be edited. No multiple steps or screens to update the information on account records. Be more productive in one view without jumping around!

Wait there's more…..
Dynamic Links in Campaigns
Want a higher conversion rate on surveys or forms? With Dynamic Links, you can pre-populate fields for your customers by adding user-level attributes to the URL parameters. Click here to learn more about increasing campaign engagement and conversion!
Interested in increasing your productivity ? Request a Totango demo today!